Strategic planning is as close to a crystal ball as you can get. It's the ultimate predictor of success, yet many companies don't take advantage of it.
INSTEAD OF:
---
SETTING GOALS
BUILDING TEAMS
CREATING PROCESS
TRACKING PERFORMANCE
PLANNING THE FUTURE
THEY
---
…make announcements
…fire and hire
…wish they had a better CRM
…hold status meetings
…use 20/20 hindsight
Since 2009, PJM Strategic Planning has guided dozens of nonprofits, professional services and IT firms through extremely challenging times. Our easy-to-implement framework breaks bad management habits, establishes better processes, and builds trust throughout your organization.
This step-by-step process allows companies to envision and design their own futures on their own terms. Download our Guide To Strategic Planning.
But make no mistake - strategic planning is also very difficult, especially if you try take it on yourself.
What's so hard about it?
Embracing transparency
Looking at yourself objectively in the mirror
Having your weaknesses exposed
Making it a priority when you've got a business to run
FYI - every organization has weaknesses, fears, pains, and obstacles in the way of success.
Strategic planning focuses on success - not just problem solving.
It helps you make the most of all of the greatness in your company, while at the same time minimizing the negative impact resulting from weaknesses.
Clients appreciate this straightforward, no-nonsense approach.
Goals are clear.
Process is laid out in detail.
Timeline is definitive.
ROI is immediate.
Follow us on LinkedIn for more insights: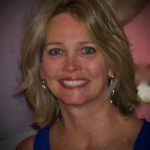 PJ McDermott
PJ McDermott is a Strategic Planning, Marketing, and CRM  Consultant with a unique 25+ year background in IT, Professional Services and Nonprofit. Accomplished with implementing corporate growth strategies, sales and marketing processes, new business development, client retention, and lead generation, she has guided dozens of organizations to success by using her straightforward approach to business management.
Connect with PJ on LinkedIn.
Contact Us
Our first conversation won't cost a thing  - and it also won't hurt to learn how you can benefit from our strategic planning services.